Michael Thompson
Information Systems
Information Design
San Francisco
New York City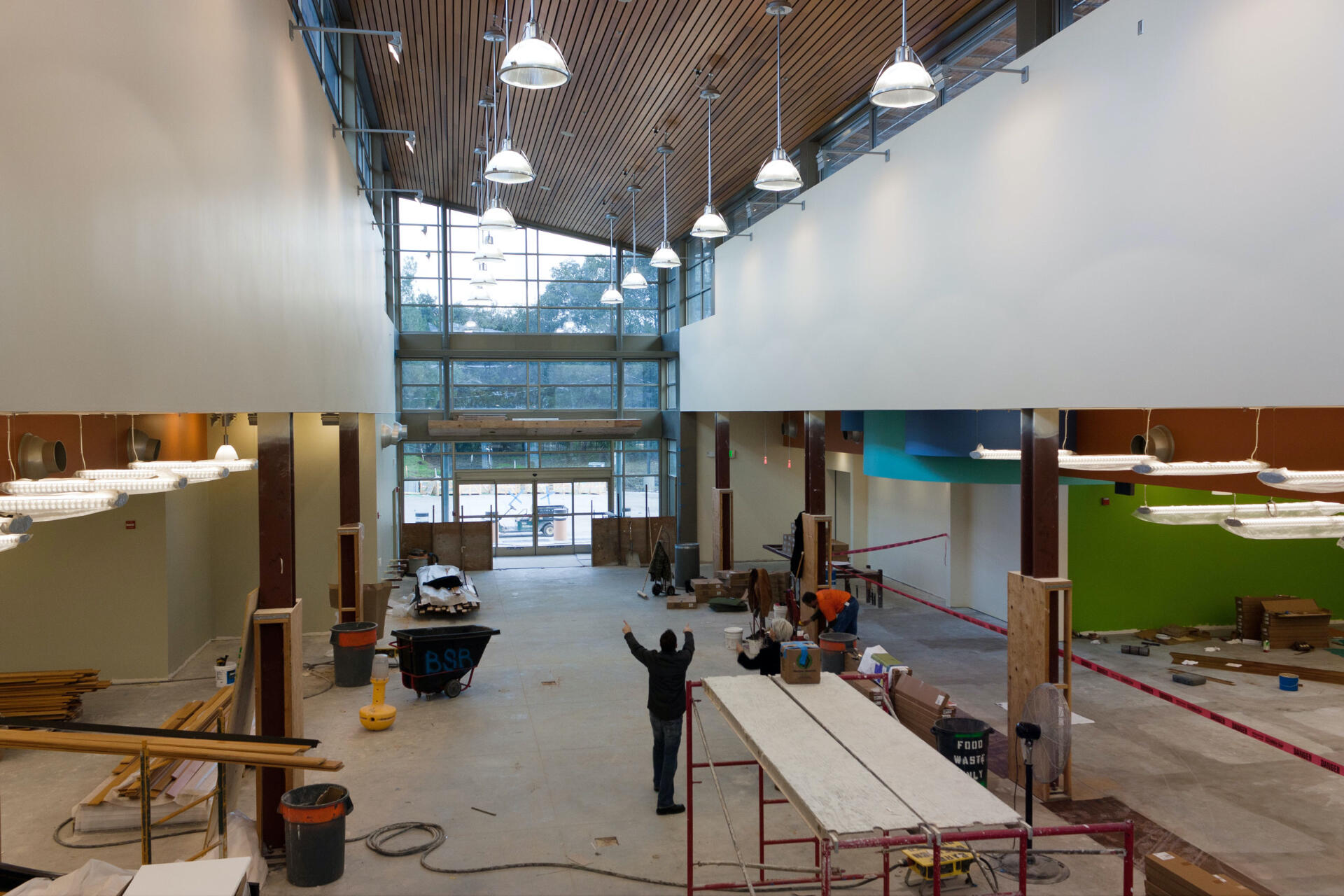 About
After a long time in enterprise IT as an application developer and solution architect, I decided I needed to get a degree in art and design. Now, I focus on work that requires an understanding of systems as well as visual communication—information systems and information design.
---
Wave/echo
Permanent public art project by Catherine Wagner in Santa Monica, California.
As part of an interdisciplinary team of architects, building contractors, art fabricators, community stakeholders, and a conceptual artist, I developed the software and the technical environment for this interactive piece. And because the project was so large, I also did project management, developed a long-term conservation plan, and continue to monitor and maintain the piece.

The software consists of a wave simulator, computer vision, and data from a couple of NOAA buoys.

Clients were Catherine Wagner, the Related Companies, and the City of Santa Monica.
Photography by Phillip Bond.
© Phillip Bond / philbondphoto.com
---
Books and Publications
I don't have a preferred medium when it comes to design, but I do approach every project in the same way. Above all, I design the information to be clear, concise, legible, systematic, and organized. Designing a book is—to me—very much like designing a data model and its corresponding view.

Some more recent books I've designed are Place, History, and the Archive, a 40-year retrospective monograph, In Situ: Traces of Morandi, an exhibition catalogue, and Archæology in Reverse, another exhibition catalogue. They're all by Catherine Wagner and published respectively by Damiani Editore, Museo d'Arte Moderna di Bologna, and Mills College Art Museum.
---
Terra EnCognita, 2007
Research in data analysis and visualization.
Moving beyond conventional expressions of data, I sought to represent the nature of complex online discussion threads rather than just count things and graph them. I developed an algorithm that constantly evaluated active threads and scored them according to a set of nine metrics that measured qualities such as lifecycle stage, velocity, dialogical balance, and language sophistication. I mapped these scores to Johan Gielis' Superformula, which generated organic, "living" shapes that could be recognized by appearance and behavior as various species.

This was my first experience working with the Unity game engine, and I'm still very much a fan.
---
Nature/knowledge
Permanent public art project by Catherine Wagner in San Jose, California.
Public art projects are challenging because there's always an immutable timeline and budget. In order to meet budget constraints and long-term maintenance requirements, I front-loaded the technology aspect of a project component so that instead of an interactive element, the technology was used to create the envisioned dynamism in a static final product. As with all projects, I worked in several different areas, including way-finding, production design, lighting design, stakeholder presentations, art/architecture liaison, installation, and publication design.

Clients were Catherine Wagner, the City of San Jose Public Art Program, and the San Jose Public Library.
Photography by Phillip Bond.
© Phillip Bond / philbondphoto.com
---
Studies, Prototypes, and Small Projects
Most of these are software-based projects for a variety of media. Others are process artifacts, production specifications, or prototypes of larger projects.

Most projects require an unseen back-end information system. For example, for a book project, I developed a custom content database with a front-end to manage images and text. Custom software and APIs automatically reflected content changes back to the book, greatly reducing mistakes. Systems like that make it far easier for a small team to do the work that would normally require more people and more time.
---
Microscopy and Photography
This is merely a hobby rather than any kind of professional pursuit. But I include it because it demonstrates a completely different kind of thinking and working for me. When I look through a microscope or a camera, I'm solely concerned with the formal. I look for what I think is beautiful, without any conceptual driver or preconceived ideas. Though I do choose subjects that carry meaning collectively, the actual photographs, independently, have no message or meaning of their own.
Microscopy images shot on a vintage Olympus BH-2.
---